Sweden, in northern Europe, is perhaps best known for its Viking history. Today it is a very health conscious country.  Gastronomy occupies an important place in Sweden. And while there is a wide variety of dishes and drinks that could be considered typical, there are some that undoubtedly win all the awards. 
Blueberry Yogurt Cake: very light, it is a cake with an incredibly soft texture. Made mainly of yogurt, which gives the dough a certain frothiness, it is rich in blueberry berries, the greedy blue gems of which the Scandinavian territory is rich in the summer months. Yeast, eggs, butter, sugar, milk and vanilla, these are the other ingredients used in the dough.
Fika Time - The Swedish Secret
Fika is one of the first words you learn in Swedish, whether you are in Scandinavia for a holiday or to live there. The Fika in Sweden is one of the most important social moments: making a Fika is synonymous with meeting to have a coffee, a tea, eat a delicious dessert and have a chat.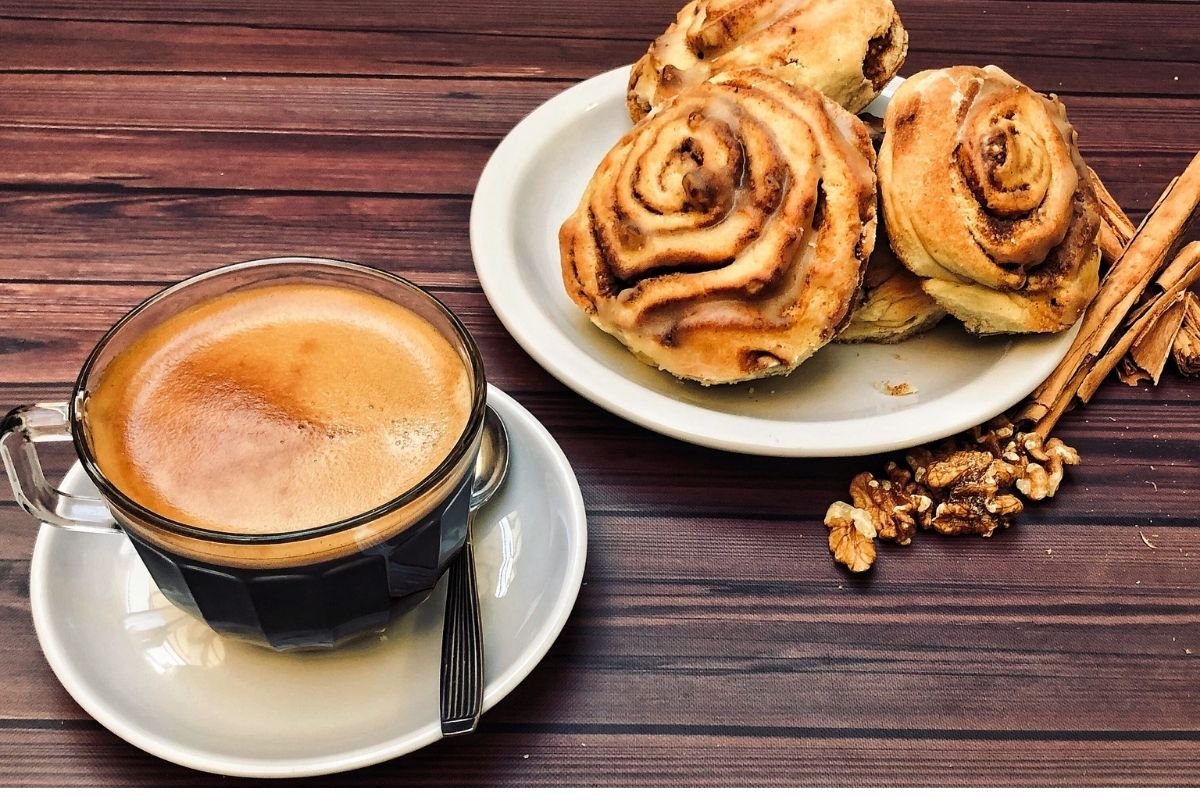 The smell of cinnamon has a precise explanation: the Swedish dessert par excellence is the kanelbulle , or the butter sugar and cinnamon swirl, and there is no kitchen in all of Sweden where this spice is not found.
Without a doubt, and even if it is not a particular dish, one of the most popular salty foods in Sweden is the smörgåsbord. It is a very varied buffet with more than 40 different dishes
Welcome Our Café & Restaurant
We will be glad to hear from you! Please, share your opinion or ask your question.